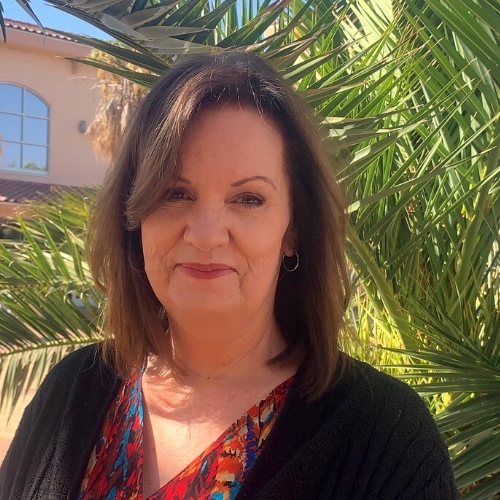 Valerie Davis
Valerie is a lifelong New Mexican who was raised in Las Cruces and lived there until 2010. At that time, she and her husband relocated to Carlsbad after raising their family, in order to enjoy the vibrant job opportunities in this area. Valerie earned two business degrees from New Mexico State University in Las Cruces, and was employed by NMSU system in various departments for over 20+ years. Joining the NCKRI team as the Operations Division Director is a professional highlight for Valerie, as it provides an opportunity to bring her wealth of administrative experience at NM institutions of higher learning to the research institute environment.
Valerie is a wife, mother, grandmother, and a pet mama too. Outside of work, Valerie enjoys spending time with her family, trying new recipes and reconfiguring family favorites with an emphasis on New Mexican cuisine, utilizing the bounty from the backyard garden, taking care of the family pets, and managing a TNR community cat colony that has taken up residence on her property. After a lifetime of family dogs, it appears that kittens and expectant cats also like Valerie quite a bit!
Valerie's hopes for the future include contributing positively to the future development of NCKRI's new initiatives by managing the financial resources and operational endeavors with a focus on NCKRI's overall long-term success.
Education
Master of Business Administration, New Mexico State University 2000
Bachelor of Business Administration, New Mexico State University 1996