Protection & Management
People live on karst. We build homes, businesses, and communities on karst. We also farm, manufacture goods, and transport products across karst landscapes by road, rail, bridges, and tunnels. These everyday activities can negatively impact our environment, and in turn, can affect human health and safety. Karst is a fragile landscape. It is damaged easily by human activities, often inadvertently putting people at risk of harm. Managing karst landscapes requires unique methods that must consider the surface and the subsurface environments together.
Karst landscapes often have extensive and fast-flowing underground drainage systems. As a result, pollution in one area can travel quickly over long distances to contaminate public drinking water in wells and springs. Karst ecosystems host plants and animals adapted to live only in those extreme karst environments. Even slight alterations or disturbances can have significant impacts on karst ecosystems. Agriculture, manufacturing, and construction projects in karst areas should be planned to account for this sensitive landscape and to minimize potential environmental problems.
Agriculture on Karst
Farmers and ranchers care about the productivity and conservation of the land. Sinkholes are common in karst areas. They present management challenges for agriculture. First and most obviously, livestock can fall into them. The larger and more subtle challenges stem from sinkholes providing natural drainage for rainfall and runoff. Anything that goes into a sinkhole also goes into the groundwater. For example, a typical cow can produce about 52 kg of fecal waste per day. Imagine a pile of manure near a sinkhole.
Now imagine it is raining. The rainwater washes the cow dung into the sinkhole, into the groundwater, contaminating the aquifer. The same happens with any fertilizer or pesticide sprayed onto crops.
Following best management practices, like putting a buffer zone and barrier fence around sinkholes, can keep livestock safe and the groundwater free of contaminates. Other agricultural practices (such as poor drainage patterns, excessive tillage, and deforestation) can cause soil erosion, groundwater contamination, and problematic changes in recharge and runoff. Guidelines set by federal, state and local authorities for best management practices in karst can reduce negative impacts and mitigate contaminants.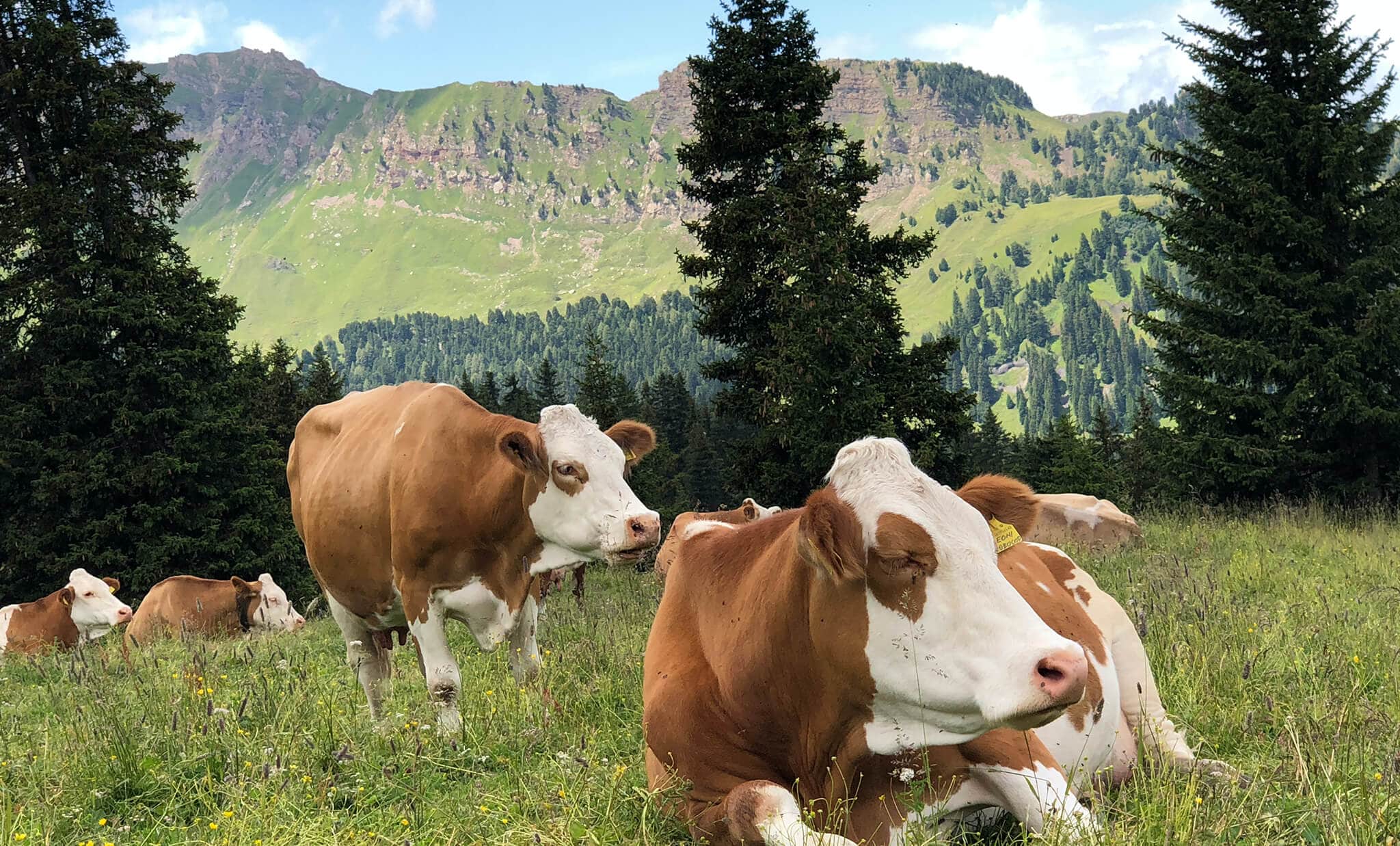 Building on Karst
Managing surface karst involves careful development planning. Construction activities can significantly increase the risk for future sinkhole collapse or subsidence. They can also negatively impact groundwater quality. The soluble bedrock below the soil cover, a zone known as epikarst, usually has an irregular surface due to acidic groundwater enlarging fractures. If the fractures are spaced closely enough, the bedrock in between can be dissolved into sharp pinnacles under the soil, which are weak foundations for overlying construction. These enlarged fractures can enlarge further to form caves. When caves passages become too wide, they become unstable, the roof collapses, and sometimes breaches the surface to create a sinkhole. The most common type of collapse sinkhole forms by soil washing into underlying caves, creating a cavity into which the soil drops, thus opening a hole on the surface. Designing stable foundations for structures like buildings, roads, and bridges on karst can be an engineering challenge and requires detailed subsurface investigations and hazard assessments.
Changing surface or subsurface drainage can also cause subsidence or introduce flooding in developed areas. Remember, sinkholes are natural drains for the landscape. If you alter or remove these "pipes," the water will have no place to go, which will result in ponding or flooding. Improperly rerouting the runoff can cause structures to undermine themselves, resulting in subsidence or collapse. Using surface water management practices designed for karst landscapes is crucial to minimize sinkhole collapse and subsidence when altering the landscape for infrastructure and buildings. Identifying where and how surface water flows is essential to prevent soil erosion and divert contaminated runoff into specially designed basins for filtration before it enters a karst aquifer.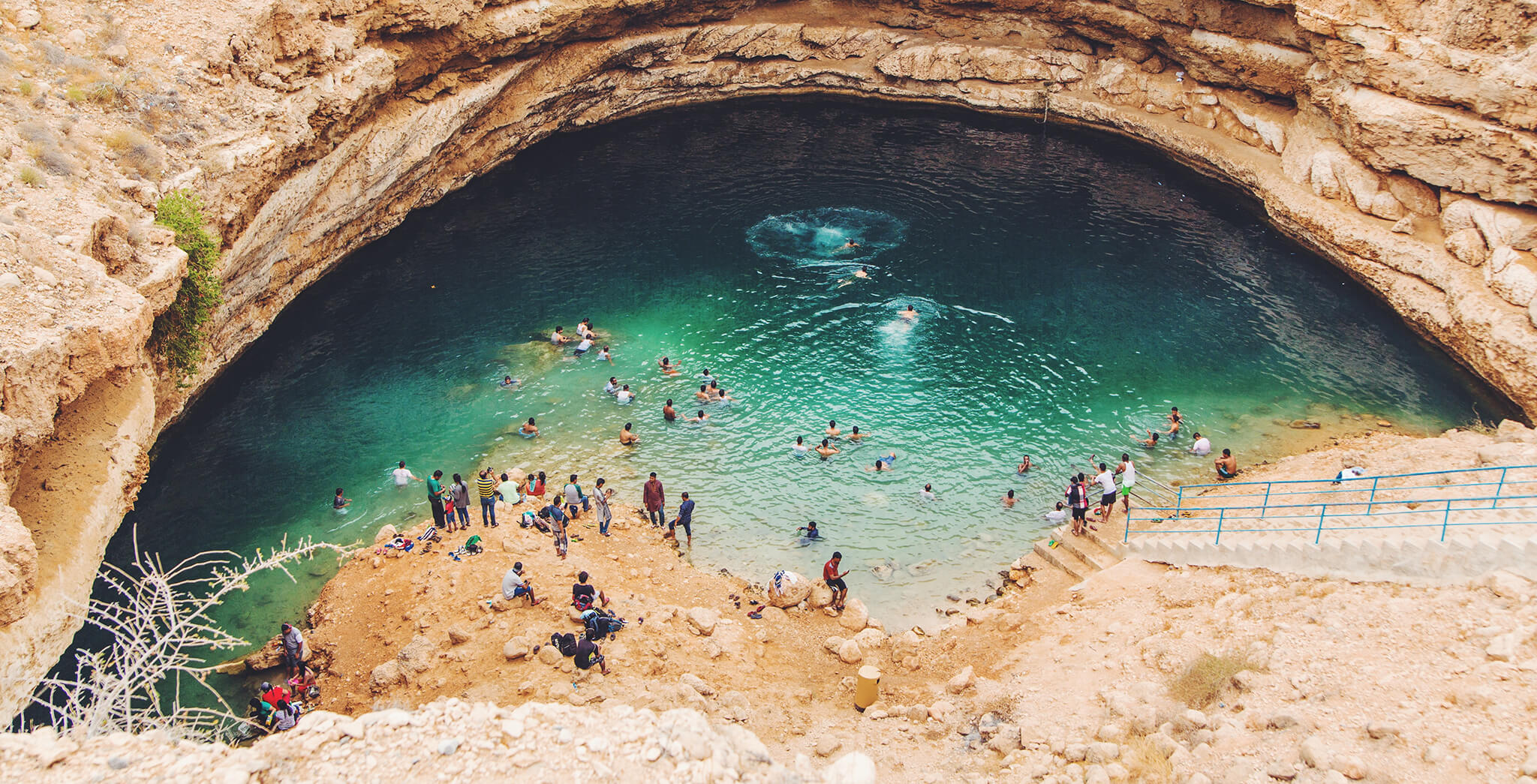 Karst Groundwater
About 71% of the surface of the Earth is water. While this may sound abundant, only 0.3% of this water is fresh. Glaciers tie up the majority of freshwater. Plants, animals, and humans share 0.1% of the Earth's water.
Groundwater makes up about 90% of this shared supply of freshwater. Groundwater is water that fills the cracks and other openings in the Earth. Nearly half of the world's population depends on groundwater for drinking.
Bodies of groundwater are called aquifers. About 20% of the world's aquifers are karstic, meaning found in karst regions. There is a noted difference in the speed groundwater moves through a karst aquifer versus a non-karst aquifer. The faster water moves underground, the quicker it can transport contaminants farther from the source. In non-karst areas, groundwater is easily mapped and travels short distances slowly. In karst, groundwater is not easily mapped and travels long distances quickly. Because human activities and industrial accidents can contaminate our drinking water, understanding the difference in flow behaviors can save lives.
For example, let's say a train transporting gasoline derails and spills its contents onto the ground. Emergency response teams would arrive on the scene and attempt to clean the spill before it reaches the aquifer. The rate at which a liquid will move through an aquifer can help water users determine when their water may be in danger of contamination, as well as determine the best method for remediation. Commonly, groundwater flows at rates of centimeters per day in a fairly uniform pattern in non-karst areas and hundreds to thousands of meters per day in erratic patterns in karst aquifers.
In a non-karst area, the contaminated area can often be mapped and contained, if not cleaned up, relatively quickly with a moderate expense. Aquifer flow rates and directions would be used to predict where the contaminants have traveled from the spill site. Groundwater clean-up crews would try to get ahead of the pollutant plume and pump out the contaminated groundwater as it arrives at the calculated location. Bioremediation methods may then be used to clean-up any remaining pollution in the aquifer. The bioremediation process involves drilling holes into the ground and then pumping in microbes to eat or breakdown the gasoline or other pollutants, effectively cleaning the spill.
Now let's say the same thing happens in a karst area. When the emergency response team arrives at the spill location, they would likely find most of the gasoline gone from the surface and has sunk into the aquifer. Because of the complexity of karst aquifers, drilling to find the plume of pollution is often guesswork that fails. Much of the pollution will travel rapidly through cave passages and related conduits. Some will move into fractures where it will be stored and slowly trickle into the main flow of the aquifer, keeping it polluted for years. Nearly all the pollution will follow narrow and convoluted flow paths that can be extremely difficult to find by drilling, making standard remediation methods difficult, time-consuming, and very expensive.
Effectively managing karst regions requires detailed mapping and monitoring to anticipate environmental accidents. The safest and least expensive way to manage karstic aquifers is to prevent potential problems. If development on karst can be avoided, then avoid it! Karst areas can be set aside as parkland to protect and maintain clean and abundant public water supplies. If the karst area is too extensive and cannot be avoided, karst features should be located, mapped, and inventoried to determine where water enters and leaves the aquifer and to identify endemic and endangered species living in the ecosystems. Karst land managers should then use this information to develop best practice procedures for development for the region.
For more information, see the Protection and Management section of our Caves page.
NCKRI and Cave and Karst Management
When the US Congress created NCKRI, it recognized the high value of caves and karst to the nation and their high sensitivity to degradation. Consequently, two of Congress's six mandates for NCKRI are focused on cave and karst management:
promote national and international cooperation in protecting the environment for the benefit of cave and karst landforms;
and promote and develop environmentally sound and sustainable resource management practices.
Promoting cooperation requires education, research, information, communication, and leadership, all of which NCKRI provides. The Karst Information Portal is a free online library NCKRI has established with the University of South Florida Libraries, University of New Mexico, and the International Union of Speleology. It is accessed hundreds of thousands of times each year by people in dozens of countries seeking information on caves, karst, and their proper management. About twice each month, NCKRI sends messages to thousands of people internationally with the latest news on cave and karst science, management, and associated opportunities (to join the free list, write to ).
NCKRI leads in developing sustainable karst resource management practices. Working with ASTM International we established a karst subcommittee to create standards for karst management research. We sit on organizational boards and committees, giving a voice to sustainable cave and karst management. Some of our work is with partners, where NCKRI has organized a variety of workshops and conferences to increase the world's understanding of caves, karst, and their management. The Sinkhole Conference series is the most notable. Visit our Symposium publications for the detailed results of these and all our meetings.
Locally, NCKRI's leadership was crucial to the State of New Mexico taking action to prevent a sinkhole that would have cost over $1 billion in damages and economic losses. (see Preventing a Catastrophe) Nationally and internationally, NCKRI leads in a variety of significant efforts, working on teams to:
map the karst aquifers of the world;
reduce the spread of White-nose Syndrome in bats;
develop standards in federal land management; and
coordinate events for the 2021 International Year of Caves and Karst.
NCKRI also leads by example through its student, technical service research, and instructional programs, all of which improve the state-of-the-art in cave and karst science and management. Some of these results are available through our publications page. If you would like to partner with us, we'd love to hear from you. Contact us at .