Sinkhole Conference
The Multidisciplinary Conference on Sinkholes and the Engineering and Environmental Impacts of Karst, generally called "The Sinkhole Conference," is the longest-running international conference of its type. This conference is about a lot more than just sinkholes. Since 1984, engineers, geologists, hydrologists, land managers, biologists, and many others have gathered at these meetings to exchange cutting-edge information on karst and its many benefits and challenges.
The Sinkhole Conference is managed by NCKRI with tremendous assistance from a diverse team of karst experts from around the country. It occurs about once every two years and travels around the US.
The conference usually starts with a full-day field trip to examine the karst and karst challenges of the conference area. The following day offers a group of short courses by renowned experts on topics such as grouting, dye tracing, GIS, stormwater management, and environmental site characterization in karst.
Next are two and a half days of state-of-the-art oral and poster papers from around the world on a wide array of engineering, environmental management, and how-karst-works topics. Before the conference ends with a half-day field trip, there is a banquet, receptions, and many social events to meet new friends and build new partnerships.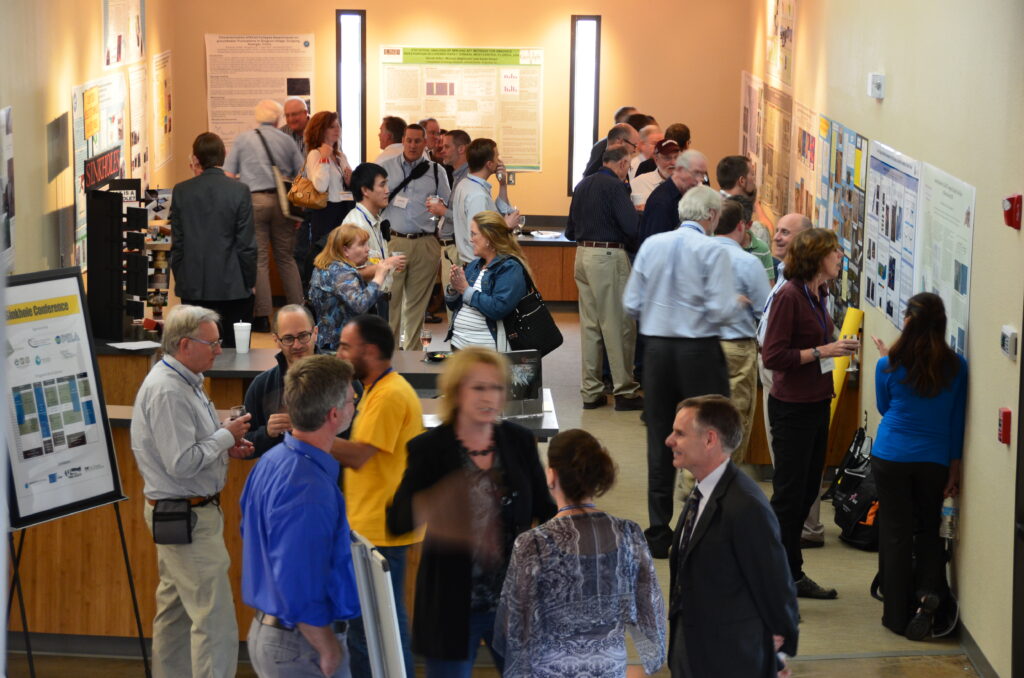 The Sinkhole Conference was created and led for many years by Dr. Barry Beck. In his memory, the conference now offers the Beck Student Student Support Award. Students awarded receive free registration to the conference and up to $1,000 reimbursement for travel expenses, as well as certain special recognitions and other benefits. Click here for details about the Beck Student Support Award, past recipients, and how to apply.
Attending The Sinkhole Conference can be a life-changing experience for students by opening their eyes to new knowledge, professional contacts, and opportunities. To help change a student's life for the better, you can make a tax deductible donation to the Beck Student Support Fund to send more students to the Sinkhole Conference.
Learn more about the Sinkhole Conference, where it is will be held next, how to become a conference sponsor or exhibitor, and how to donate to the Barry Beck Student Support Fund
.