Join your neighbors, Bureau of Land Management, the National Cave and Karst Research Institute in cleaning up caves and sinkholes to keep our water and land clean for all to use. The US Bureau of Land Management is teaming up with the National Cave and Karst Research Institute to include you and regional caving groups in a series of mini-projects to help clean caves and sinkholes. Using both heavy equipment and volunteer labor, we'll remove garbage, recycle what can be salvaged, and then safely dispose the rest.
UPCOMING CLEAN UPS:
New Mexico: Eddy County Project
Carlsbad: April 22, 2023
We will be cleaning up a cave entrance that is near Lake Avalon.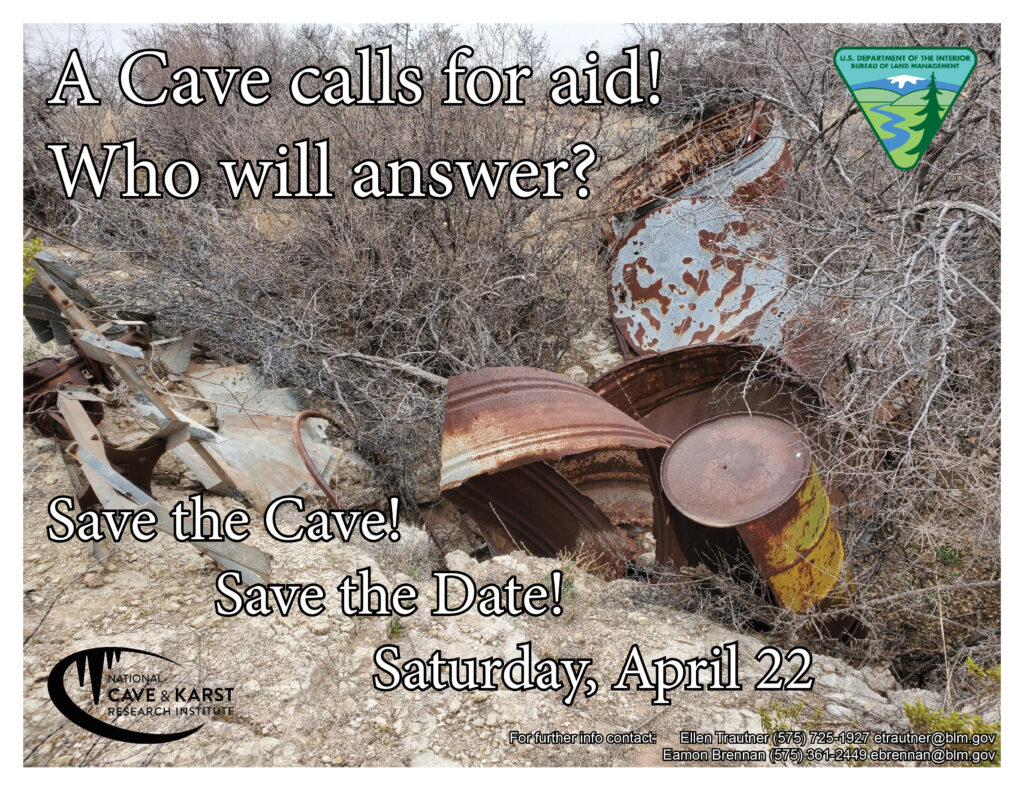 If you are interested in joining, contact Ellen Trautner or Eamon Brennan at the Carlsbad Bureau Land Management office.
New Mexico: Lincoln County Project
Roswell: April 22, 2023
We are looking for 10 to 15 volunteers to come out to the Sacramento Gypsum Plains, NW of Roswell, to continue the cleanup of trash from a sink complex. The target sinks are only about 6 to 10 feet deep and have gently sloping sides. Most of the debris is metal, tires, and some wood. Basic first aid, helmets, glasses, dust masks, water and a winch truck will be provided by the BLM.
Volunteers should bring leather gloves, thick pants, sunscreen, a lunch, and sturdy boots. Bring everything you will need for camping and or the work day! The area is remote and it could be a warm sunny day, with rain in the afternoon.
If you are interested in joining, contact Knutt Peterson at the Roswell Bureau Land Management office.
To see photos of previous cleanups, learn more about on going projects and the geologic history or Lincoln County go to our Sinkhole Events page.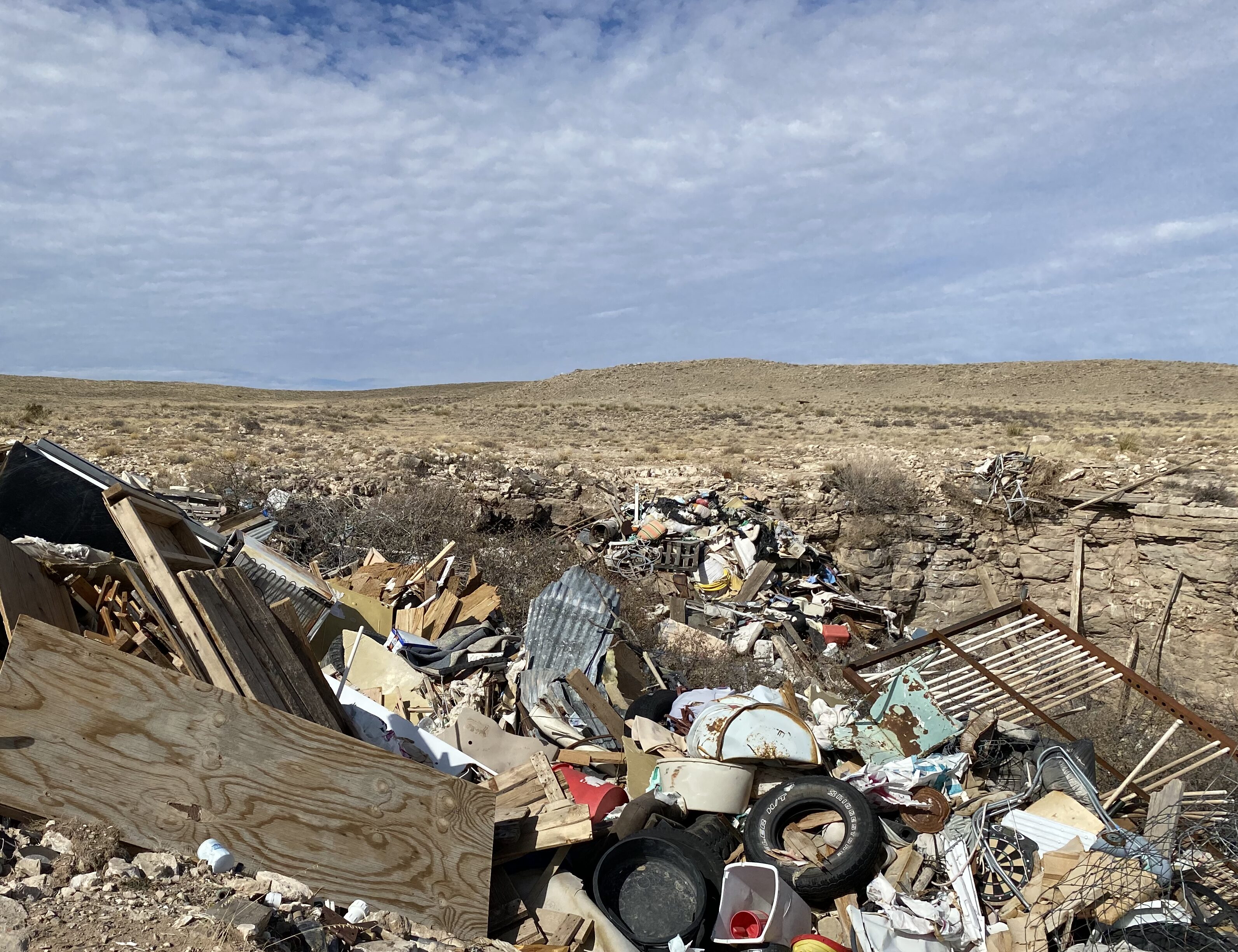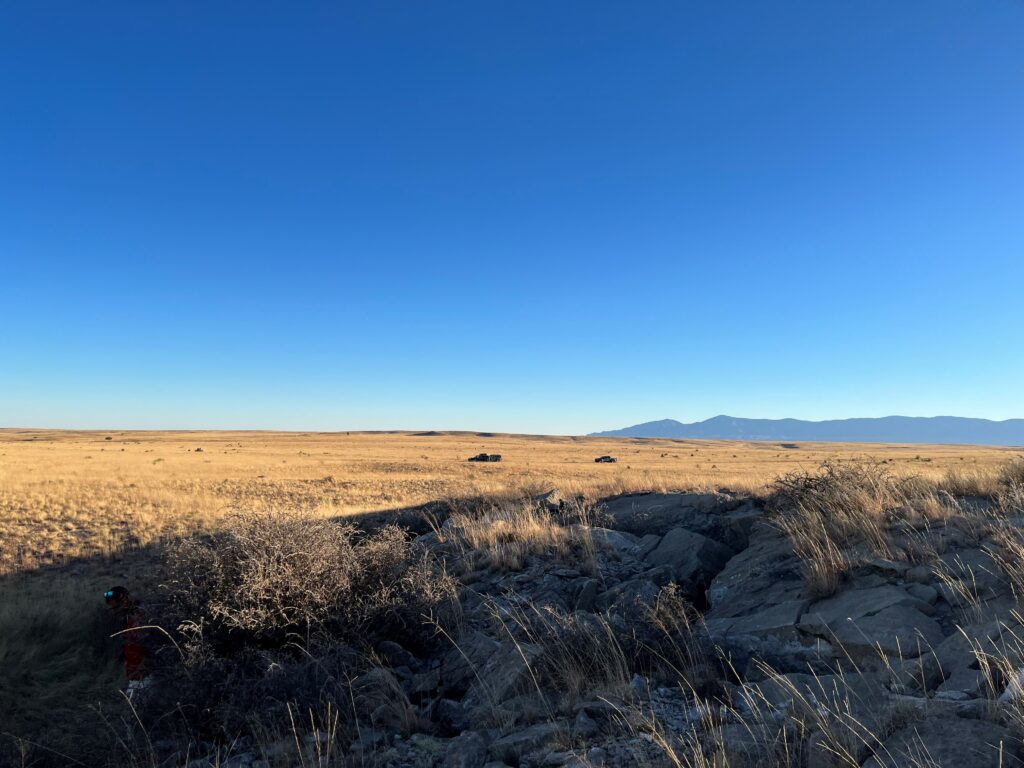 Why do we clean up sinkholes?
Caves and sinkholes are the natural features with one purpose-to put water into karst aquifers, our underground water supply. They need our help to keep them clean and safe. Removing waste materials from these groundwater entry points and finding safe ways to dispose of toxic are ways that we can help maintain safe water for us and our livelihoods.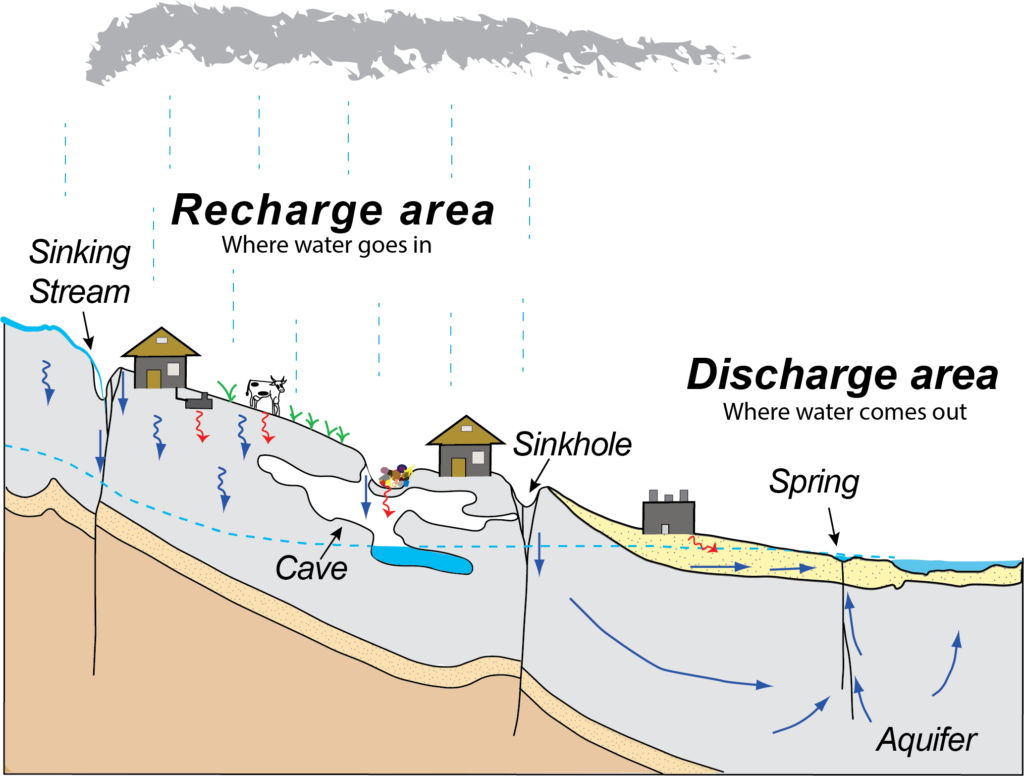 Project Partners