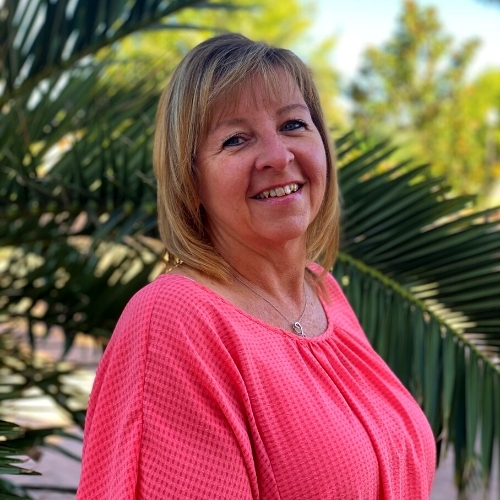 Lisa Ryan
Lisa was born and mostly raised in Carlsbad, New Mexico, home of Carlsbad Caverns. She graduated high school in Green River, Wyoming and attended Western Wyoming College. Lisa moved back to her hometown and throughout the years has been industrious, utilizing her organizational skills in various clerical roles in the grocery industry. Eventually she shifted gears to working in higher education for New Mexico State University in Carlsbad for 18 years in various departments. Lisa's diverse experiences, understanding of various organizational structures and collaborative skills, is how she eventual came to be NCKRI's Office Manager.
Lisa is adventurous, has a passion for the great outdoors and recently took up scuba-diving. She is a wife, mother, and a new grandmother, has four horses and two dogs — all that brings so much joy to her life. Lisa is currently working on her associates degree with a major in Business Office Technology with a focus in accounting and will graduate in the Spring 2022.
Lisa's values of continuing education, love of the outdoors and institutional knowledge makes her a valued member of the NCKRI team!