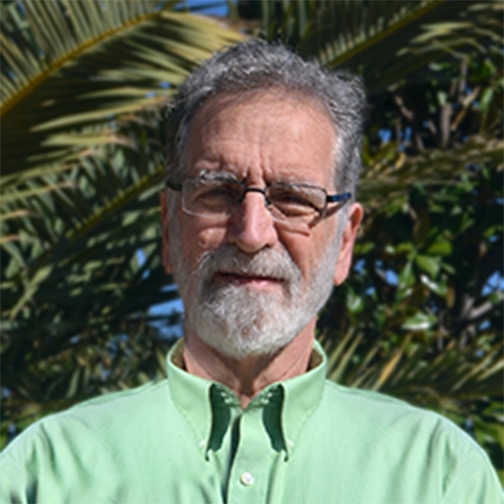 Dr. George Veni
A Life Underground
George's story has come full circle. In 1975 he visited Carlsbad Cavern and fell in love with caves. At first, he dedicated his life to their exploration, but the more he saw, the more he wanted to learn. While he soon got Bachelor's, Master's, and Doctoral degrees in geology and geography, he found everything about caves fascinating. His first published research paper was on cave biology. His second was on cave paleontology and archaeology. There was such diversity in caves, what's in them, and where they occur around the world. Caves became a life-long fascination. In 1987 he started his own cave and karst environmental consulting company. Twenty years later, he was honored when hired as NCKRI's Executive Director. He moved to NCKRI Headquarters in Carlsbad, New Mexico. The circle was closed—his journey complete, and also renewed.
A Day in the Life of NCKRI's Executive Director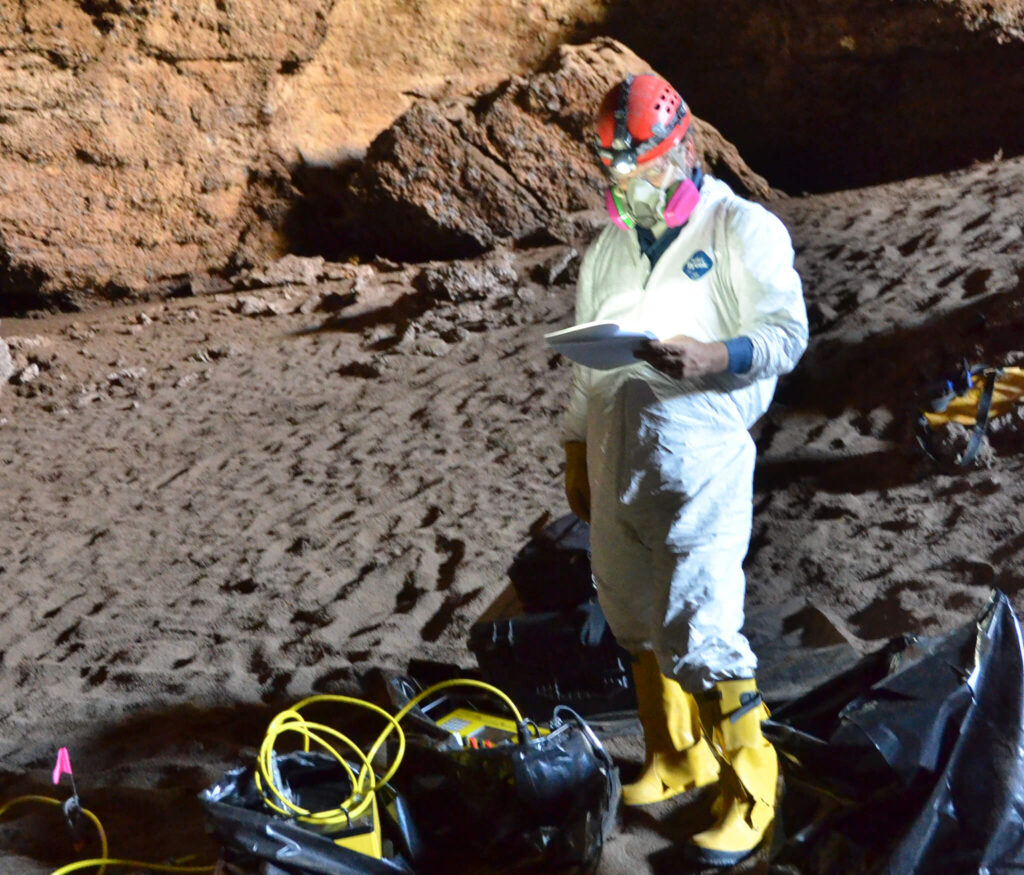 No day is boring. George measures time by the clock and the messages he gets. He wakes to messages from Europe. By 8 a.m., messages from the Americas begin filling his inbox. At night, Asia-Pacific messages come in. Caves and karst are an international 24/7 occupation. Part of his job is to direct day-to-day and long-range activities at NCKRI.
The bigger part is to reach out to the world, laying the groundwork for his staff and partners to teach, study, and protect caves and karst areas. Organizing conferences, coordinating projects of all types, lecturing, and teaching, and looking for money to support all these things—there is no "typical" day for George. Wrapped in with this, he is President of the International Union of Speleology, essentially the United Nations of cave exploration and study. The goals of the Union generally match NCKRI's. George sees the knowledge and strengths of national and international partnerships as crucial in meeting NCKRI's goals.
Passion
George has fallen deeply in love twice. The first time with caves and then 13 years later in meeting Karen, the woman who honored him with marriage. Each relationship needs passion to survive, and he finds reasons for passion every day. With caves, it starts with the thrill of exploration when underground. But knowing the unknown is more than the discovery of new places. It is also the discovery of new things—new species, ancient cultures, strange fossils. And with discovery comes the value of things underground, especially water for drinking.
Discovery also leads to knowledge, and sometimes of tragedies—illnesses and deaths from polluted karst water, destruction of irreplaceable archaeological remains in caves, threats of extinction to rare and often beneficial karst species, and losses of property and lives by the collapse of the ground under our feet. All of this and more drives George's passion for caves, karst, and NCKRI, and in generating the same passion in others for these amazingly important resources.
Education
Ph.D., Geology, The Pennsylvania State University 1994
Master of Science, Geography, Western Kentucky University 1985
Bachelor of Science, Geology, The University of Texas at San Antonio 1982
Selected Recent Publications
Goldscheider, Nico, Zhao Chen, Augusto S. Auler, Michel Bakalowicz, Stefan Broda, David Drew, Jens Hartmann, Guanghui Jiang, Nils Moosdorf, Zoran Stevanovic, and George Veni. 2020. Global distribution of carbonate rocks and karst water resources. Hydrogeology Journal
Read More →
Stafford, Kevin, and George Veni, eds. 2018. Hypogene Karst of Texas. Texas Speleological Survey Monograph 3, 122 p.
Read More →
Chen, Zhao, Augusto S. Auler, Michel Bakalowicz, David Drew, Franziska Griger, Jens Hartmann, Guanghui Jiang, Nils Moosdorf, Andrea Richt, Zoran Stevanovic, George Veni, and Nico Goldscheider. The World Karst Aquifer Mapping project: concept, mapping procedure and map of Europe. Hydrogeology Journal, 25(3): 771-785, DOI 10.1007/s10040-016-1519-3.
Read More →
Weckstein, Jason D., Kevin P. Johnson, John D. Murdoch, Jean K. Krejca, Daniela M. Takiya, George Veni, James R. Reddell, and Steven J. Taylor. 2016. Comparative phylogeography of two codistributed subgenera of cave crickets (Orthoptera: Rhaphidophoridae: Ceuthophilus spp.). Journal of Biogeography, 43(7): 1,450-1,463, doi:10.1111/jbi.12734.
Read More →